Azure is a platform for Cloud computing services offered by Microsoft. It provides 600+ Services in its Cloud computing platforms. These services help to build, test, deploy, and manage applications on the Azure Platform. Azure offers infrastructure as a service, platform as a service, and software as a service along with that Azure enables ML and AI-supported applications.
What is Azure Lift and Shift?
Lift and shift – also known as rehosting – is a migration strategy that involves moving data and applications from an on-premises location to Azure-based virtual machines in the cloud. It's a popular approach, mainly because it is relatively quick and painless.
Lift-and-shift allows organisations to keep running their applications with minimal changes and disruption. They benefit from all Azure's advanced platform capabilities and scalability without having to invest in the re-architecture of applications or the refactoring of code up front.
Key Benefits of Azure Lift and Shift
Faster and easier migration
Reduced risk and cost
Minimal re-architecture and refactoring
Low initial cost compared to re-platforming
Minimal or no downtime
Azure Service Architecture
Andriod (Linux), iOS, and Windows can work on offered cross-platform to run applications on Microsoft Azure. Azure offers Developer services, management and security, Compute and many more service to create intelligent applications which are smarter and engaging to people. The following is the Architecture of Azure Services offered by Microsoft.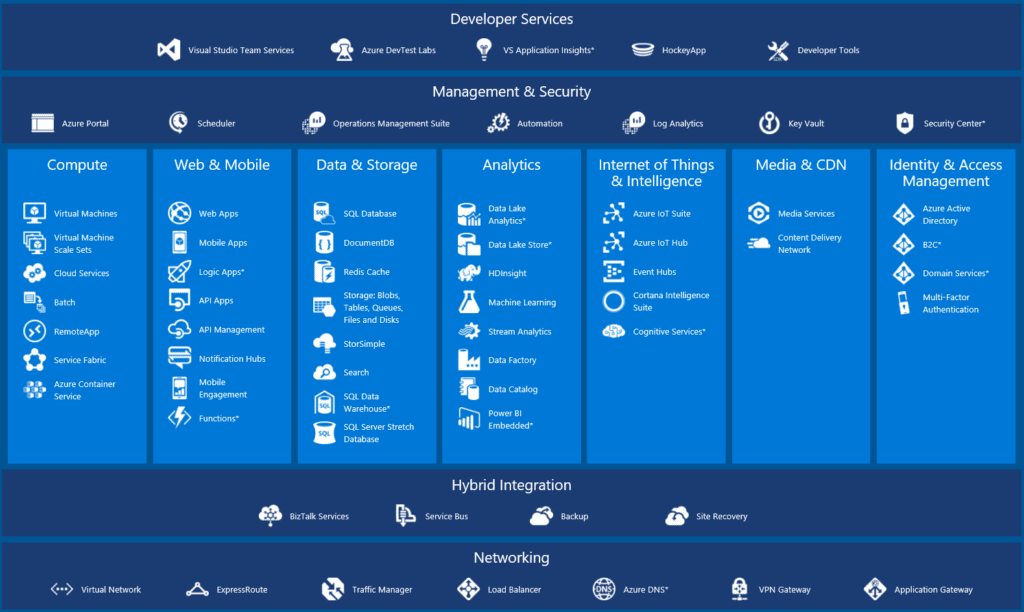 As a Cloud Solution Provider, SOLUSI offers proven services that can effectively mitigate lift and shift risks and optimise cloud spend. We also provide training and advisory services to support seamless migration and ensure that the transition is easy, quick and secure.